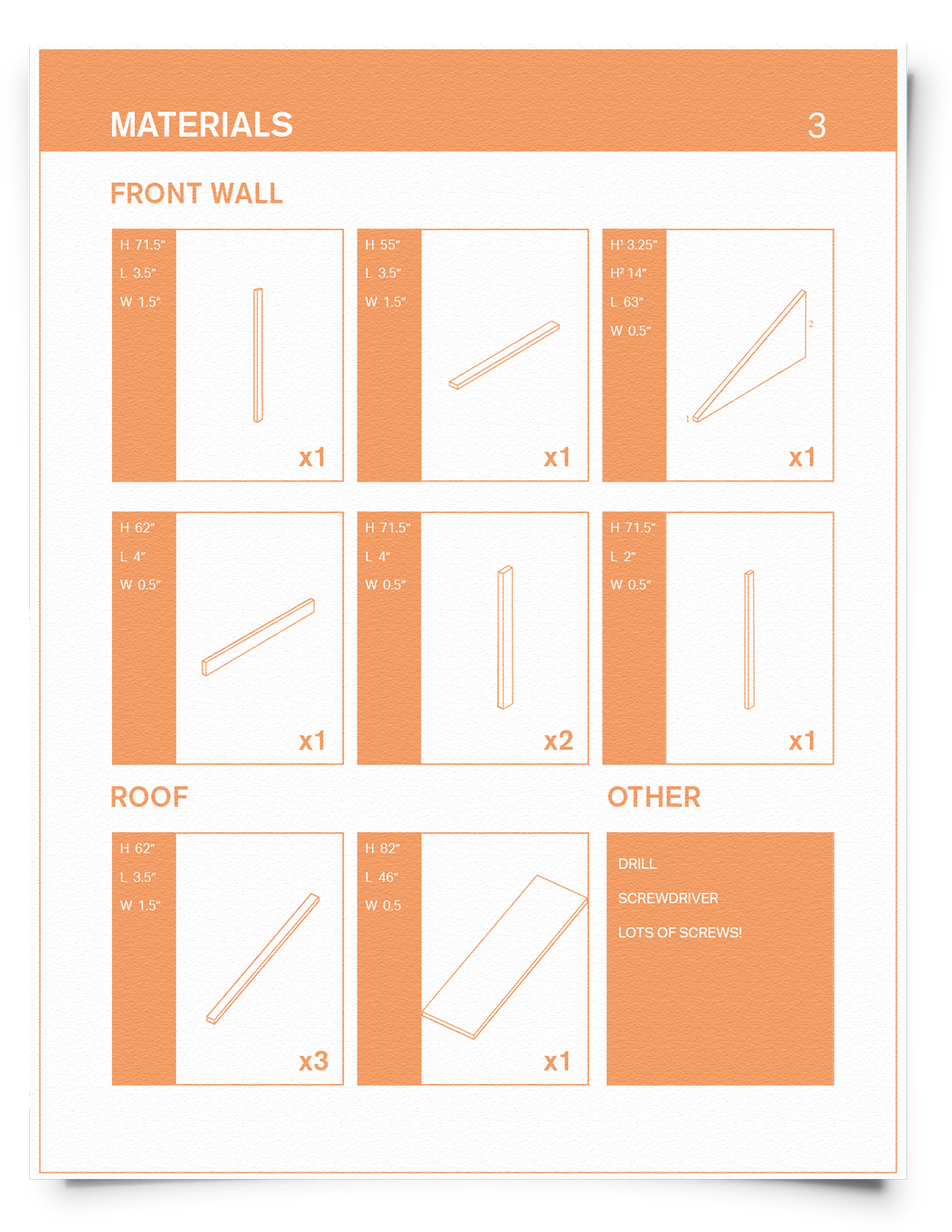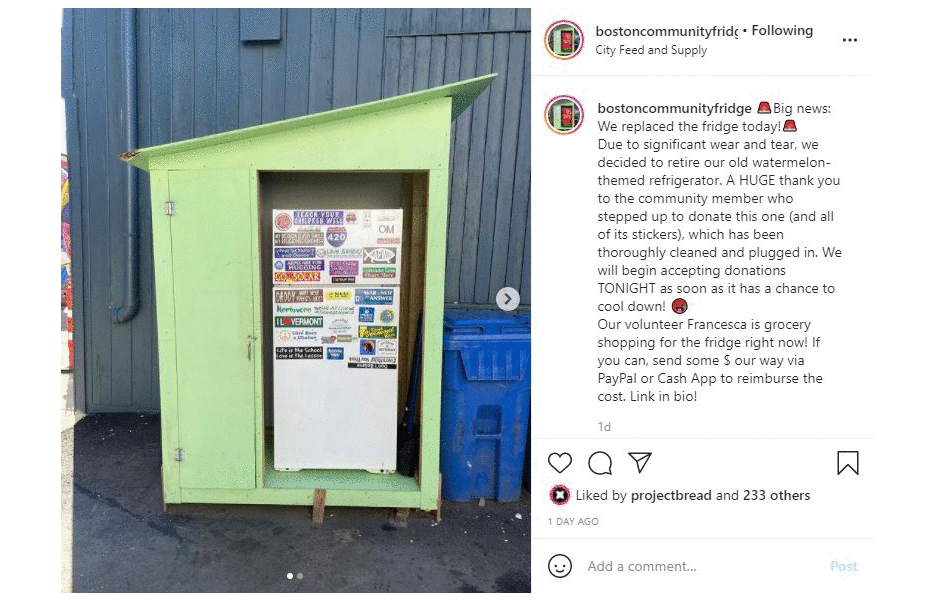 Fridge Sheds
2020-2021.Greater Boston, Massachusetts


Community Fridges are a mutual aid effort to empower communities by enabling access to free food with a publicly accessible refrigerators. We have been working with community fridge organizations in Boston to create a set of easy-to-follow building instructions for a shed to fit local needs. Fridge Sheds help protect the fridges and dry goods from the elements to increase operation longevity and serve as a community gathering place.

We worked with two carpenters to hone the step-by-step instructions for Frige Shed assembly. For greater accessibility, we simplified the process to require only wood (cut to size), a drill, and screws. This design allows for the cut wood to be delivered as a simple set of parts.

Fridge Sheds serve as a tactical public space: a true resource and magnet for the community to gather around. They provide an opportunity to serve specific needs of the host community through flexible and localized construction.


Scope
● $500/Pro-Bono
● Buildable Instructions & Spec Sheets
● Cost Engineering

Points of Note
~Tactical Urbanism
~Social Justice & Activism
~Community Infrastructure
~Neighborhood Crafting